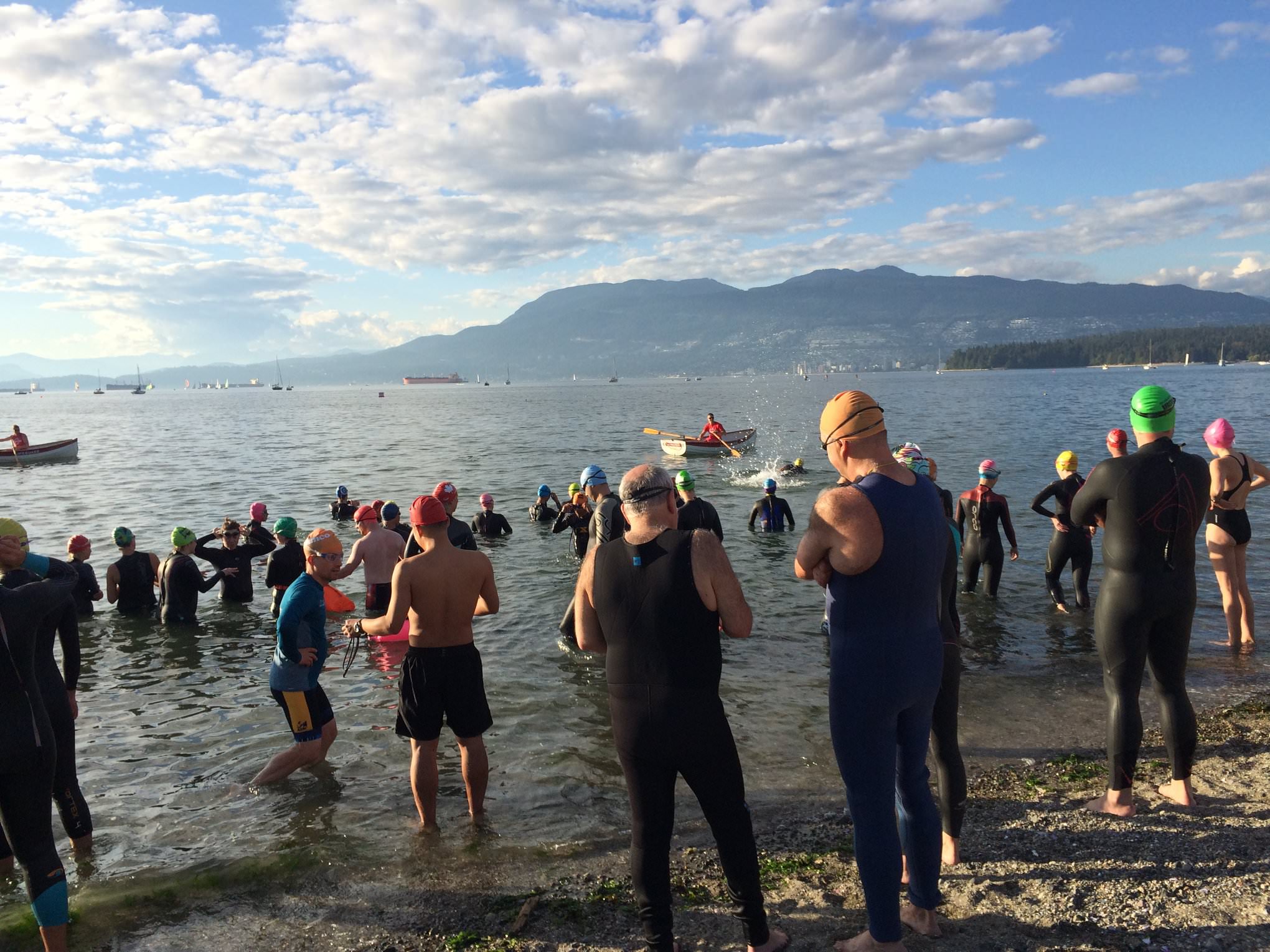 About
Practice swims have been cancelled for the time being and will only happen with a clear green light from public health authorities permitting group gatherings. Hopefully this will be possible later in the summer. We will not be starting our swims at the end of May, as per our normal schedule. The below information is provided for reference.
All are welcome to join us for our practices at Kitsilano Beach. Swim practices involve swimming with a group while being watched by lifeguards in boats who are there especially for us. These swims with lifeguard support make ocean swimming easier for those who want to try it and to meet other people who love open water swimming.
Whether you are a seasoned open water swimmer, regular pool swimmer, triathlete, or just enjoy our local ocean, come try it out. The course we do is 1500m but you don't have to swim the whole distance. We have 1.5 hours of lifeguard service, so you may do more than one lap.