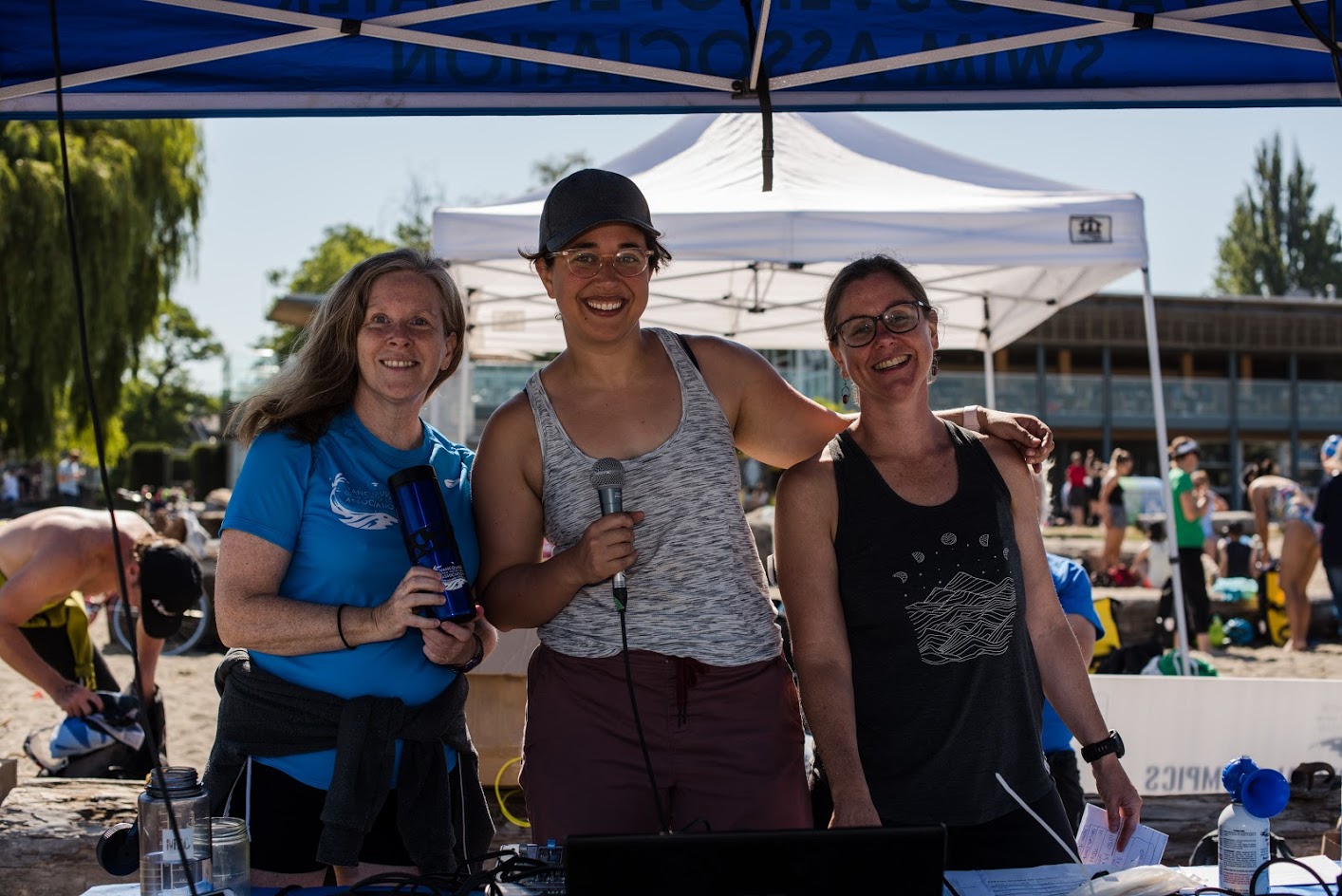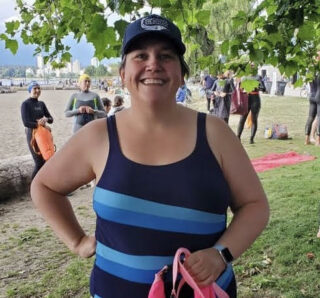 Christine Baker
Christine is a relatively recent Vancouverite and fell in love with open water swimming during the pandemic. She's eager to encourage new swimmers to get involved in the sport and thrilled to help shepherd the organization this season!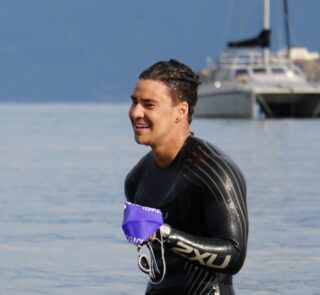 Jason Abelson
Jason is an active member in the local swimming community, both indoors and in the open water. Growing up in South Africa, swimming played a big role in his childhood. While he loves swimming in the ocean, he's also terrified of everything that he can and can't see in the water, especially seals. He's convinced they can smell his fear. Feel free to make fun of him if you see him on the shore!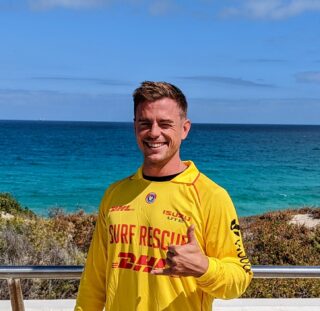 Secretary & Canada Day Challenge Race Director
Jack Tagg
Jack completed his first ocean swim in 2021 before moving to Vancouver in 2022. He was immediately impressed with the VOWSA community and affordability of the practice swims. Jack is looking forward to continue promoting the benefits of ocean swimming and giving back to the VOWSA community this year.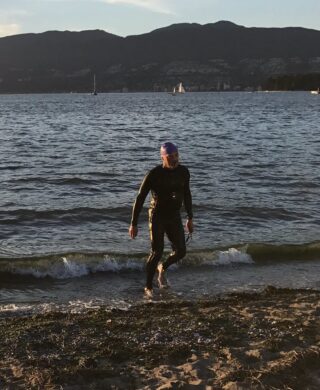 Ron Johnston
Ron is a recreational swimmer and has been an active member of VOWSA since 2015. He joined VOWSA to become comfortable in open water swimming in order to do an Olympic distance Triathlon. Ron also likes cycling, doing the Grouse Grind and working out at the YWCA.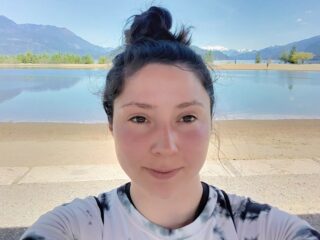 Practice Swim Coordinator
Tabby Beesley
Tabby has loved living and playing near the water for as long as she can remember, which has inspired her to pursue her lifeguard certification and work among the water-loving folks at VOWSA this summer. When not on the beach, Tabby enjoys being active outdoors playing touch rugby, roller skating, and hiking. She's excited to meet all the fantastic swimmers and see everyone safe on the beach this year!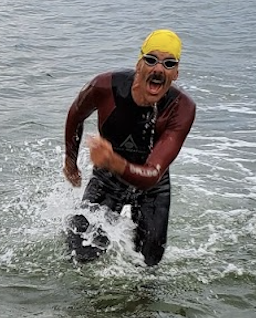 Craig Stewart
Craig Stewart's favourite moments with VOWSA include those gorgeous summer evenings with big waves at Kits Beach practice swims and seeing the apprehensive look on the faces of people trying open water swimming for the first time.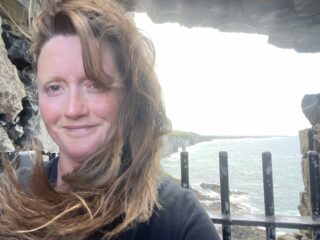 Safety Coordinator & Bay Challenge Co-Race Director
Jessi Harewicz
Jessi has been volunteering with VOWSA since 2017, after swimming all the VOWSA races in 2016. She is a marathon swimmer who, in 2022, was the 1st Canadian to swim the North Channel (Ireland to Scotland). She has also swum the English Channel, Catalina Channel (LA), NYC circumnavigation, and, in BC ocean waters, she swam Nanaimo to Kitsilano Beach (58km) in 2019. She has also completed 2 'Ice Miles' (International Ice Swimming Association – 1605m in sub 5C) . She loves sharing her knowledge by swimming and exploring areas new and old in BC and the world.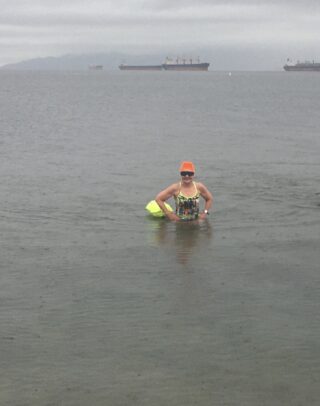 Sylvie Kruchten
Sylvie started swimming in the ocean all year round 3 years ago (after a few unsuccessful tries), with the support of the wonderful pod of the Cooler Swimmers. She is interested to share her experience and learn more about the benefits but also the risks of the sport as she intends on doing it for many more years and hopefully one day sharing her love of the ocean with her 4 grand kids!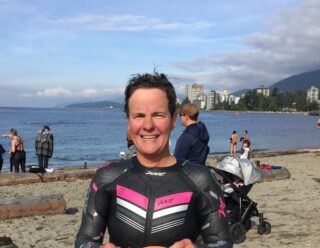 Co-Sponsorship Coordinator
Gwen Bird
Gwen has been swimming in Vancouver oceans, lakes, and pools for more than 20 years and participating in VOWSA swims and events for most of that time.  She's happy to be involved with VOWSA to support the organization and give back to the open water community in Vancouver.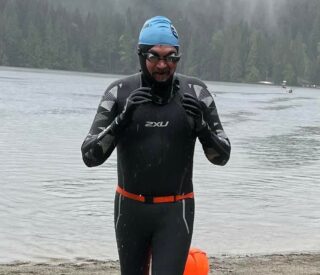 Co-Sponsorship Coordinator
Jaideep Khatau
Jai has always loved water and swimming.   He tried open water swimming for the first time in 2015, at a practice swim with VOWSA with no preparation or knowledge of open water, he did not enjoy it and gave up. In 2022, he decided to give it another try, this time he joined an open water training program and had an amazing experience. He has continued swimming open water in the ocean and lakes in BC, including VOWSA practice swims and the Canada Day and Kits Challenges.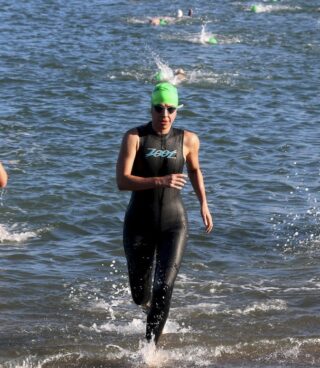 Permits Coordinator & Bay Challenge Co-Race Director
Erin
Erin remembers her first open water swim very well – at 16 years old doing the swim leg of a triathlon. She was kicked, she choked on water, she wanted to quit, but could not let her team down so kept on going. This clearly was the catalyst for her love of open water swimming! One of the many things Erin loves about open water swimming is the sense of community it brings. She incorporates swimming into her travels, because this community stretches worldwide and the opportunities are endless. Erin is excited to serve as the Permits Coordinator again this year as VOWSA works together to share their love of swimming with all of you.
Website Coordinator & Kits Challenge Co-Race Director
Iris Gutowski
Iris started her open water swimming journey on a trip to Hawaii with her husband after simultaneously falling in love with the ocean and being frustrated by her ability to traverse it.  When she got home she wondered if it was possible to swim in the ocean in Canada – and through the magic of the internet and the excellent work of the previous web coordinator she found out about Vowsa.  She showed up to her first practice swim in 2019 and has been back ever since.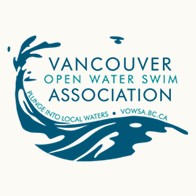 Vacant
This role is vacant. You can volunteer!