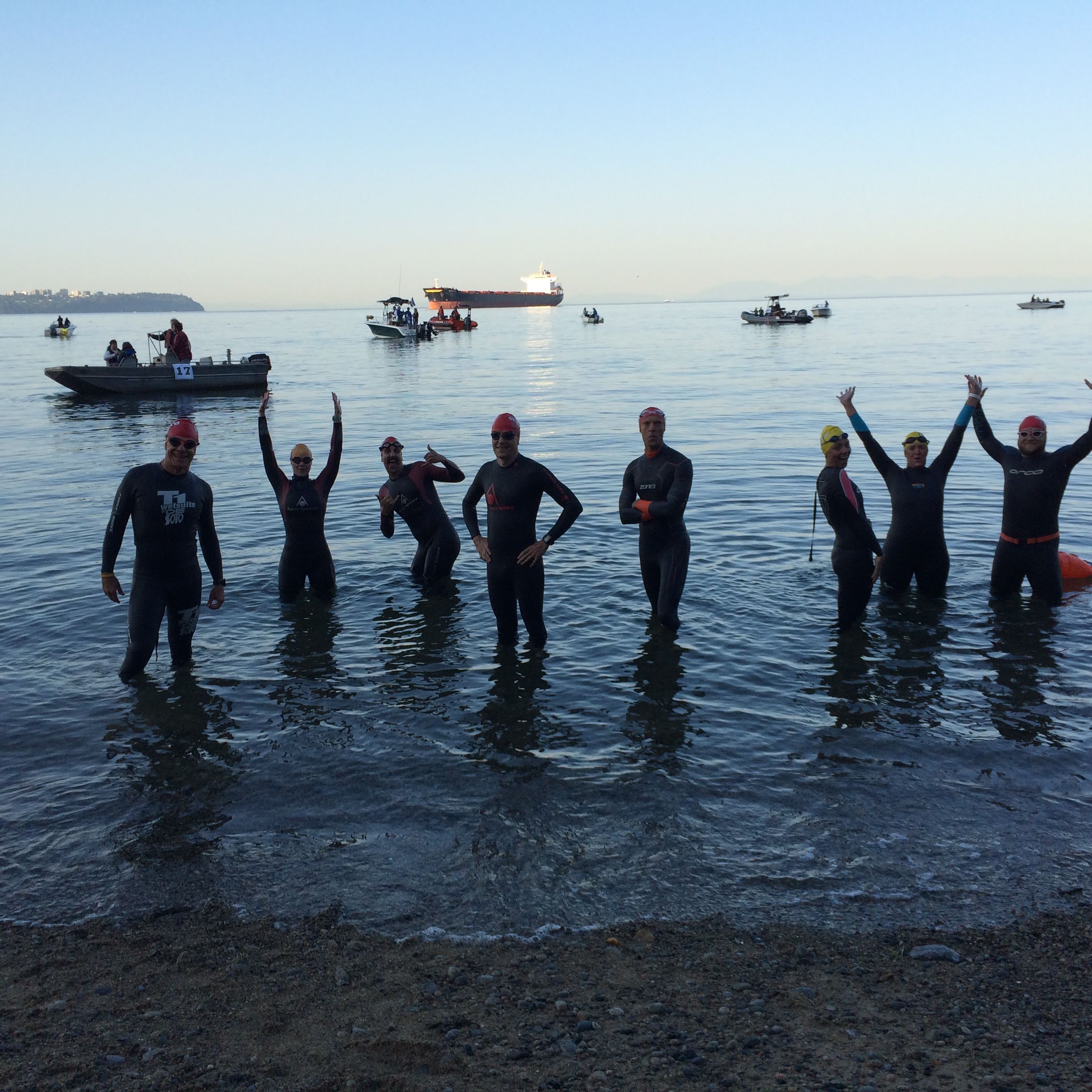 About the Race
Race Date: August 20, 2022
Location: Start: Sandy Cove Beach, West Vancouver BC
Finish: Jericho Beach, Vancouver BC
Distances:
8 km (Solo and Relay option) -
Course Map
All information below needs to be updated for 2022.The 2019 (the last year we held the race) information is provided below, for reference.
VOWSA hosts the Bay Challenge, a unique experience with a significant physical and mental challenge. This page goes over all the safety, registration and race details.