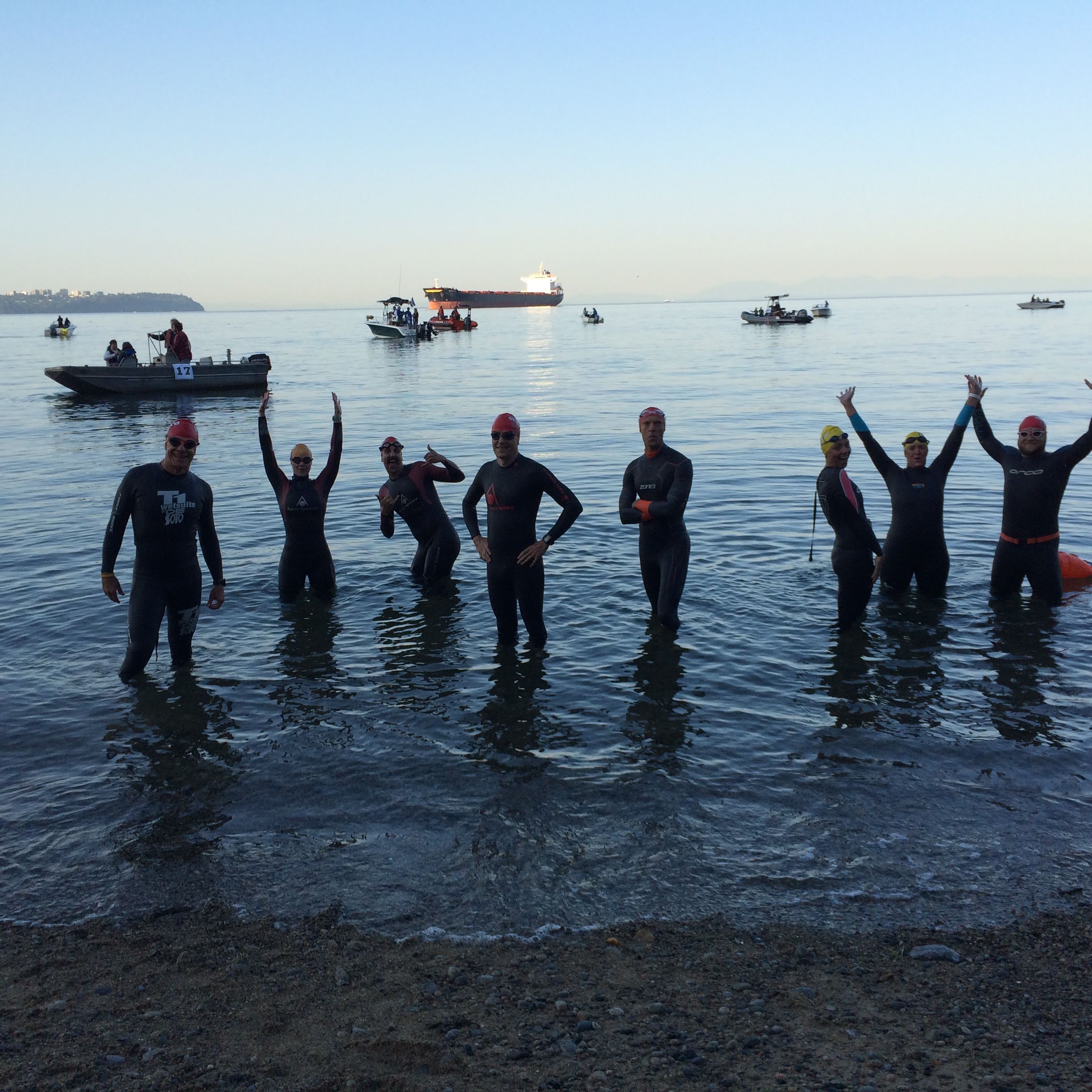 About the Race
Location: Start: Sandy Cove Beach, West Vancouver BC
Finish: Kits Beach, Vancouver BC
Distances:
8 km (Solo and Relay option) -
Course Map
We are sorry to tell you that we are forced to cancel the 2022 VOWSA Bay Challenge swim race due to factors beyond our control. We invite you to take part in other regional swim events that inspire you. We will continue to work towards hosting a Bay Challenge in future years.
The 2019 (the last year we held the race) information is provided below, for reference.
VOWSA hosts the Bay Challenge, a unique experience with a significant physical and mental challenge. This page goes over all the safety, registration and race details.