Contact Us
The Vancouver Open Water Swim Association (VOWSA) is a not-for-profit Society almost entirely run by volunteers, benefiting the BC Special Olympics and Vancouver Lifeguard Association.
Please include the contact name in brackets of the person you wish to connect with when emailing the race directors and volunteer coordinators.
Our mailing address
Vancouver Open Water Swim Association
VM PO Box 5063
Vancouver, BC V6B 4A9
2018 Directors
President: Andrea McCallum
President "at" vowsa.bc.ca


Andrea's been involved with VOWSA since 2014. Volunteering as Secretary, Race Registrar and expanding her graphics skills, she has now put on the President swim cap! Andrea's been in love with the water for as long as she can remember. A vivid memory of swimming in Lake Okanagan when she was around 4 is one of her favourites. Connecting with VOWSA has been a natural progression for this water baby. What could be better than great people who love to swim! Planning adventures and holidays around awesome places to swim is still her obsession.
Vice President: Vacant
vicepresident "at" vowsa.bc.ca
Treasurer: Hugues Letourneau
treasurer "at" vowsa.bc.ca


After attending a few VOWSA swim practices with his bathing suit (cold!) in the summer of 2015, Hugues decided to invest in a wetsuit in 2016…and the rest is history! He has barely missed a VOWSA practice since then. He considers himself very lucky to be able to jump on his bike after a day of work and head for Kits Beach for a swim in the unique setting that is English Bay. He also enjoys talking and meeting with a community of swimming enthusiasts from whom he has learned a lot. Originally from Québec, he grew up in Québec and Ontario, traveled around and moved to Vancouver in 2013.
Secretary: Jessica Abells
secretary "at" vowsa.bc.ca


Jess loves being in the water! She discovered open water swimming in 2014, and now she finds that even Kits pool is too small. She feels lucky to live beside the ocean, and even luckier to have found a like-minded group of ocean lovers to swim with. When not swimming, Jess can be found trying out a variety of silly hobbies, like drawing comics and beginner's ballet. She is very excited for the opportunity to serve on this year's VOWSA executive and wishes everyone a great swim season!
Sponsorship Coordinator: Ronda Pfleger
sponsor "at" vowsa.bc.ca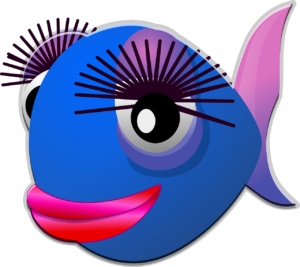 Ronda is bright eyed and excited for the 2018 season!
Social Co-Coordinator: Rachel Schoeler
social "at" vowsa.bc.ca


Rachel has volunteered with VOWSA for the past 5 years. Her love of swimming started at a young age when she jumped into the pool for swimming lessons with her neighbors and older brother. She started swimming with VOWSA when she moved to Vancouver in 2008 and has fallen in love with the sport and the community. In 2014 she swam across the Georgia Strait and in 2016 she joined Chris Scott in a relay swim across the English Channel. She is a dedicated water advocate standing up for our natural right to swimmable water through work, volunteer opportunities and sport.
Social Co-Coordinator: Craig Stewart
canrace "at" vowsa.bc.ca


Craig never took swimming lessons and so has countless bad habits and a lazy and inefficient swim stroke. He welcomes any input. Does he remember to kick? No. Mostly he does not. He had a terrible first practice swim at VOWSA in 2013, perhaps because the safety briefing was low on safety and high on brevity, or perhaps because the ocean kept trying to stuff drowning fluid into his face. And the water was so dark and green, y'know? Challenges were overcome with the help of the warm vibe of this group and the collective love of open water swimming.
Volunteer Coordinator: Erin Kearley
volunteercord "at" vowsa.bc.ca


Erin swam in a swim club during her youth, and continued swimming with masters as an adult. After years of curiousity, but also much intimidation, she finally gave VOWSA a try in 2013 after a friend gave her the nudge she needed. And she's been hooked ever since! Swimming with VOWSA brings her so much joy. She looks forward to each season, and as the Volunteer Coordinator this year, she wants to share her love of the water with all.
Practice Swim Coordinator: Eden Katz
volunteerbeach "at" vowsa.bc.ca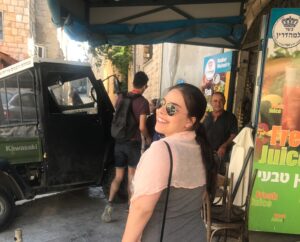 Eden began volunteering with VOWSA in 2016 and loved it so much that she came back to work as our Practice Swim Coordinator in 2017. Eden enjoys spending Monday and Thursday nights down at the beach helping swimmers sign in and out but has yet to get in the water herself. With a little push she might join us for a swim this summer! Eden can't wait for the 2018 season to begin. She is looking forward to seeing some familiar faces and meeting all of the new swimmers that will be joining us this summer!
Website & Social Media Co-Coordinator: Jessica Abells
media "at" vowsa.bc.ca
Website & Social Media Co-Coordinator: Vacant
media "at" vowsa.bc.ca
Race Directors:
Race Director, Canada Day Challenge: Craig Stewart
canrace "at" vowsa.bc.ca
Race Director, Kits Challenge: Jessi Harewicz
kitsrace "at" vowsa.bc.ca


Jessi is local from Vancouver. Experienced open water channel swimmer. She started with completion of all the VOWSA events in 2015. Followed by Solo swim across the Georgia Straits 2016 (Female record 11:20min). In August 2017 she became 31st Canadian to swim across the English Channel. Jessi loves sharing her knowledge of adventure swimming in B.C. & encourages others 'skin' swim in our clean local waters.
Race Director, Kits Challenge: Sylvie Krutchen
kitsrace "at" vowsa.bc.ca


Swimming in the ocean is a different experience each time. The water maybe green, brown, blue, yellowish, clear or opaque and you may run into sea weed, wood, you never know who you are going to meet. Where else in the world can you swim in the ocean in the middle of a big City? Hello VOWSA! It is my hope to swim one day with my grand daughters Harmonie and Rubi.It is a pleasure to share my love of the ocean with all VOWSA participants!
Race Director, Bay Challenge: Christine Burns
bayrace "at" vowsa.bc.ca
Race Director, Bay Challenge: Stephen Bonn
bayrace "at" vowsa.bc.ca


Stephen, pictured here with his nephew, Lewis, has been with VOWSA for 4 years. If you ask him why he likes VOWSA, he'll probably tell you about the ever-changing ocean, the seals, the easy friendships and the informal weekend get-togethers. Stephen is actually an extremely fast swimmer, but he chooses to under-perform (sandbag) at races and practice swims — this allows him to remain anonymous. He can be serious, though, especially when it comes to helping organize a safe, fun and epic Bay Challenge event.
Safety Coordinator: Jim Close
safety "at" vowsa.bc.ca


I grew up in Winnipeg, Manitoba where I did all the usual things a young swimmer does, attained my Royal Life Saving Society Qualifications, qualified and taught as a Red Cross Water Safety Instructor and swam breast stroke competitively. After leaving school I headed for Jamaica to teach High School for a number of years. Where I continued to both teach and coach swimming. On returning to Vancouver I absented myself from the swim community until I was turning 50. I started pool swimming and eventually entered my first Open Water Swim event at Sasamat Lake in 1998 and have been volunteering with VOWSA ever since.
Permits Coordinator: Chris Scott
permits "at" vowsa.bc.ca


After swimming with VOWSA for years I joined the board in 2012 hoping I could help in some small way. Many years later this amazing community has become an integral part of my life and is a constant source of inspiration. This picture is proof that I do own a wetsuit; however my molten core denies me the ability to use it.
Stay Connected
Want to start or keep receiving emails from us? Please confirm your email address to help us comply with the new anti-spam laws by opting-in to our mailing list!
Subscribe to our mailing list
| | |
| --- | --- |
| | Like us on Facebook |
| | Follow @VOWSA |
| | See my photos on Flickr! |