Contact Us
The Vancouver Open Water Swim Association (VOWSA) is an entirely volunteer run not-for-profit organization benefiting the BC Special Olympics and Vancouver Life Guard association.
Please include the contact name in brackets of the person you wish to connect with when emailing the race directors and volunteer coordinators.
Our mailing address
Vancouver Open Water Swim Association
VM PO Box 5063
Vancouver, BC V6B 4A9
2017 Directors
President: Jerry Knoll
President "at" vowsa.bc.ca
Born and raised on the Prairies, Jerry found the mountains and ocean to be quite a change from the flatlands. Jerry first attended a VOWSA practice swim on wetsuit demo night and has been hooked ever since. He first swam with VOWSA in 2013 and has been volunteering for the past four years. Jerry has participated in each of the VOWSA races including being a member of the Bay Challenge relay team winners in 2015 and 2016.
Vice President: Stephen Bonn
vicepresident "at" vowsa.bc.ca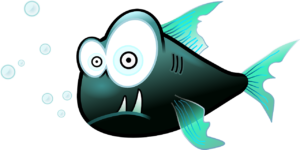 Stephen is a very mysterious fish!
Treasurer: Hugues Letourneau
treasurer "at" vowsa.bc.ca
Secretary: Andrea McCallum
Andrea's been in love with the water for as long as she can remember. A vivid memory of swimming in Lake Okanagan when she was around 4 is one of her favorites. Connecting with VOWSA has been a natural progression. What could be better than great people who love to swim! Through VOWSA Andrea's secretarial duties are morphing into graphics skills. Planning holidays around awesome places to swim has become her new obsession.
Sponsorship Coordinator: Rachel Schoeler
sponsor "at" vowsa.bc.ca
Rachel has been the Sponsorship Coordinator with VOWSA for the past 5 years. Her love of swimming started at a young age when she jumped into the pool for swimming lessons with her neighbors and older brother. She started swimming with VOWSA when she moved to Vancouver in 2008 and has fallen in love with the sport and the community. In 2014 she swam across the Georgia Strait and in 2016 she joined Chris Scott in a relay swim across the English Channel. She is a dedicated water advocate standing up for our natural right to swimmable water through work, volunteer opportunities and sport.
Social Coordinators: Andrea McCallum and Rachel Schoeler
Volunteer Coordinator: Pauline Martin (Eden Katz for Practice Swims)
volunteercord "at" vowsa.bc.ca
Pauline Martin
Race Directors:
Race Director, Kits Challenge: Jim Close
I grew up in Winnipeg, Manitoba where I did all the usual things a young swimmer does, attained my Royal Life Saving Society Qualifications, qualified and taught as a Red Cross Water Safety Instructor and swam breast stroke competitively. After leaving school I headed for Jamaica to teach High School for a number of years. Where I continued to both teach and coach swimming. On returning to Vancouver I absented myself from the swim community until I was turning 50. I started pool swimming and eventually entered my first Open Water Swim event at Sasamat Lake in 1998 and have been volunteering with VOWSA ever since.
Permits Coordinator: Chris Scott
permits "at" vowsa.bc.ca
After swimming with VOWSA for years I joined the board in 2012 hoping I could help in some small way. Many years later this amazing community has become an integral part of my life and is a constant source of inspiration. This picture is proof that I do own a wetsuit; however my molten core denies me the ability to use it.
Stay Connected
Want to start or keep receiving emails from us? Please confirm your email address to help us comply with the new anti-spam laws by opting-in to our mailing list!
Subscribe to our mailing list
| | |
| --- | --- |
| | Like us on Facebook |
| | Follow @VOWSA |
| | See my photos on Flickr! |